HydroGraph Inc. Announces 2022 Milestones and 2023 Growth Goals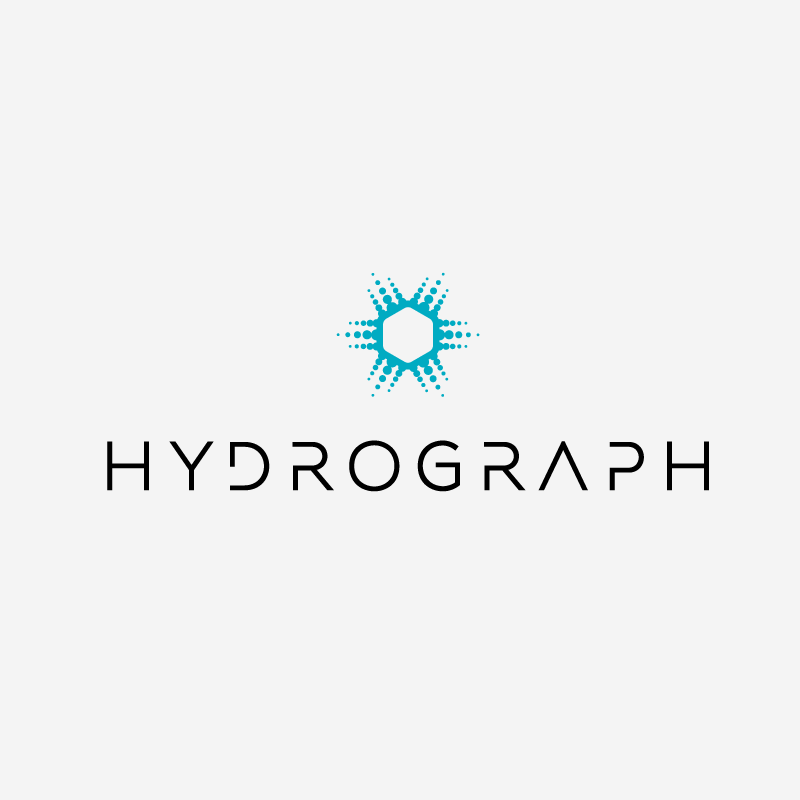 VANCOUVER, British Columbia, Jan. 12, 2023 (GLOBE NEWSWIRE) — HydroGraph Clean Power Inc. (HG.CN) (the "Company" or "HydroGraph"), is pleased to share an open letter to shareholders from CEO, Stuart Jara.
Dear Shareholders and fellow team members,
Just short of a year ago the Board of Directors brought in a new management team to pivot the Company's focus from R&D to commercialization. That required a significant transformation and evolution. In less than a year we:
Became one of three Verified Graphene Producers in the world and the only Verified Graphene Producer in the Americas
Oversubscribed capital raise of CND $4.2 million with management team contributing 16% of that total
Built out our production and R&D facility and did so ahead of schedule
Realized commercial scale production nearing completion to be on-stream in early 2023
Recruited an experienced, results-driven professional team including business development talent from targeted industries
Shipped samples and secured nearly a dozen active NDAs with customers and potential partners
Added US OTC listing HGCPF to the OTCQB: providing potential access to a large new US shareholder base
2022 was truly a transformative year that positions our Company for its ongoing growth trajectory in the potential $2.5B global graphene market, that will continue in 2023.
2023 – The Year of Growth
The Company will deliver on ambitious goals in 2023 in three core areas as we continue our commercialization strategy. Our core areas for growth include Production Scaling, Application Development, and Sales Growth.
Production Scaling
Modular Commercial Scale Fractal Graphene Production: Detailed market analysis and discussion with customers confirmed that demand will be measured in tonnes, not grams or kilograms. In 2023 the Company will complete the most compact and environmentally friendly production unit in the market. Each patented Hyperion System production cell will:
have a footprint less than 3 meters by 3 meters. This modularity provides the option to stack and/or line up multiple units close to or at the customer site. A first in the market.
have the capacity to produce over 10 tonnes per year; positioning us as one of the world's highest output graphene producers
generate about $1M in profit with capital cost to construct less than 5% of one year's full sales, the most profitable production units in the market
EPA (Environmental Protection Agency) Approval: For the USA market, the production and or use of nanomaterials requires EPA approval. With the assistance of the Graphene Council that work has started and well on its way. The EPA allows for lesser amounts to be sold for testing and validation before final approval. Our goal is to sell in tonnage amounts. The Company is focused on becoming one of the first high-volume graphene companies to achieve EPA approval for tonnage volumes.
Application Development
Application Development and Product Expansion: Integral to our commercialization strategy is working with customers and partners to engineer our graphene to properly bond with our customers' materials. Based on the work started in 2022 we already have new products rolling out in 2023 including:
A second fractal graphene product focused on the lubrication market that will decrease the coefficient of friction by over 40%
Two new reactive graphene products in an epoxy dispersion and a polyepoxide dispersion both targeted for resin and composites markets
Both lubricants and composites markets are multi-billion-dollar markets whose materials are significantly enhanced with graphene.
We also have preliminary results that show that batteries with our graphene improves charging rate by over 42%. We will continue this application development in 2023.
Sales Growth
Securing a Customer "Cooperation Agreement": The Company has been following a very disciplined business development approach necessary to instill a sense of trust in graphene. For years prior to HydroGraph, customers were sold products that were not really graphene. This disciplined will build customer confidence that unlike other graphene in the market, HydroGraph's graphene is not only real but some of the highest purity graphene in the market. The steps in this approach are:
Providing customers with initial samples in gram amounts
Additional samples and further testing and confirmation typically requiring NDAs
Customer entering in a form of Cooperation Agreement where the Company and the customer work closely together on product longevity testing on the customer products with our graphene which typically takes 6 to 12 months
After successful longevity testing, customers move to a multi-year graphene supply agreement, generating significant revenues for the Company
Underpinning the significant business development progress has been the on-boarding of two business development industry experts in lubricants, specialty chemicals and composites markets with a combined 30+ years of industry experience.
In summary, we continue to believe in a strong investment case for our current and future investors, the unique value we add to our customers, and an exciting environment for our team members:
Large addressable Market demand for commercially available graphene


The global graphene market is estimated to grow to $2.5B by 2028 at a 50% CAGR
This multi-billion-dollar market is hungry for consistent high-quality graphene
Capable of engineering our graphene to bond with customers' products in multiple verticals within the global graphene market

The only Verified Graphene Producer in the Americas
Commercialization is close to completion, positioning Hydrograph as one of the world's largest producers of verified graphene
A patented process that produces the highest quality graphene, 99.8% pure graphene, in the market and does so in the smallest production footprint and the lowest capital cost, less than 5% of a full-year annual revenue
Experienced management team who has done it before, knows how to do it again and backed their confidence by investing 16% of the September raise
In response to ongoing discussions with investors both in Canada and in the USA, the Company has listed in the USA OTCQB market with DTC certification. This will expand the potential for the Company to increase its investor base, giving the Company access to a much larger investment community and access to growth capital.
The management team and the Board of Directors would like to thank:
Our investors for their continued support
Our customers and partners for giving us the opportunity to share our one-of-a-kind product offering
Our team members for their passion, resilience, and unwavering dedication
About HydroGraph
HydroGraph Clean Power Inc. was founded in 2017 to fund and commercialize green, cost-effective processes to manufacture graphene, hydrogen and other strategic materials in bulk. Publicly listed on the Canadian Securities Exchange Dec. 2, 2021, the Company acquired the exclusive license from Kansas State University to produce both graphene and hydrogen through their patented detonation process. More information about the Company and its products can be found on the HydroGraph website. www.hydrograph.com/
For company updates, please follow HydroGraph on LinkedIn and Twitter.
The Canadian Securities Exchange has not reviewed and does not accept responsibility for the adequacy or accuracy of the content of this news release.
Contacts:
HydroGraph Investor Relations
Bob Wowk
[email protected]
908.627.1315
HydroGraph Media Contact
Kristin Schaeffer
[email protected]
Forward-Looking Statements
This release contains certain "forward looking statements" and certain "forward-looking information" as defined under applicable Canadian securities laws. Forward-looking statements and information can generally be identified by the use of forward-looking terminology such as "may", "will", "expect", "intend", "estimate", "upon" "anticipate", "believe", "continue", "plans" or similar terminology. Forward-looking statements and information include, but are not limited to: statements in respect of the Private Placement, the use of the net proceeds from the Private Placement, the timing and ability of the Company to close the Private Placement, if at all, the gross proceeds of the Private Placement, the timing and ability of the Company to obtain all necessary regulatory approvals, if at all, and the terms and jurisdictions of the Private Placement; the statements in regards to existing and future products of the Company; the Company's future personnel appointments; the Company's plans and strategies. Forward-looking statements and information are based on forecasts of future results, estimates of amounts not yet determinable and assumptions that, while believed by management to be reasonable, are inherently subject to significant business, economic and competitive uncertainties and contingencies. Forward-looking statements and information are subject to various known and unknown risks and uncertainties, many of which are beyond the ability of HydroGraph to control or predict, that may cause HydroGraph's actual results, performance or achievements to be materially different from those expressed or implied thereby, and are developed based on assumptions about such risks, uncertainties and other factors set out herein, including but not limited to: HydroGraph's ability to implement its business strategies; risks associated with general economic conditions; adverse industry events; stakeholder engagement; marketing and transportation costs; loss of markets; volatility of commodity prices; inability to access sufficient capital from internal and external sources, and/or inability to access sufficient capital on favourable terms; industry and government regulation; changes in legislation, income tax and regulatory matters; competition; currency and interest rate fluctuations; and other risks. HydroGraph does not undertake any obligation to update forward-looking information except as required by applicable law. Such forward-looking information represents management's best judgment based on information currently available.
No forward-looking statement can be guaranteed, and actual future results may vary materially. Accordingly, readers are advised not to place undue reliance on forward-looking statements.