HydroGraph Provides Quarterly Update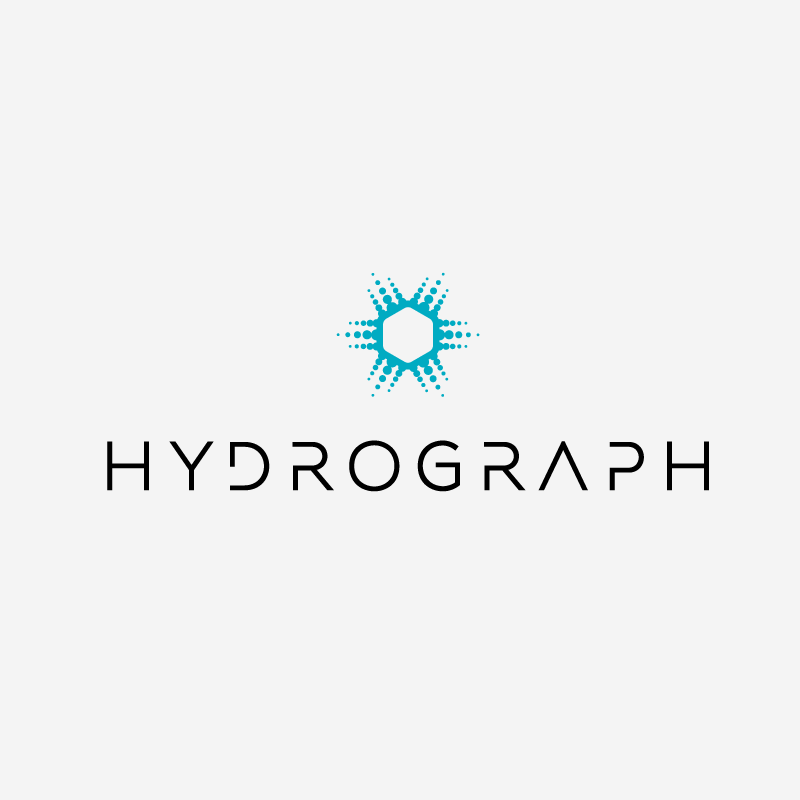 Growing market interest in HydroGraph's graphene has led to over 55 customer engagements, with 23 NDA/testing agreements,
over 20 different applications during the quarter
Upcoming investor engagement activities announced for Q4 2023

TORONTO, Oct. 11, 2023  — HydroGraph Clean Power Inc. (CSE: HG) (OTCBQ: HGCPF) (the "Company" or "HydroGraph") is one of the most cost-effective producers of high-purity graphene in the industry, with notable environmental benefits. The Company's patented green technology converts a supersonic explosion into a valuable nanomaterial, using minimal energy and no chemicals nor solutions in the process, resulting in no greenhouse gas emissions.
Over the past quarter, HydroGraph continued to advance its commercial relationships and grow the Company's customer pipeline. As of the end of September 2023, HydroGraph was engaged with over 55 potential customers, with 23 NDA/testing agreements covering 20+ different applications. Moreover, 20 customers are currently testing graphene in their end user products. Customer acquisition continues to be the Company's focus moving into the fourth quarter 2023 and beyond.
Graphene Application in EMI Shielding
During the third quarter, HydroGraph announced it was working with Kansas-based EMP Shield to develop advanced electromagnetic interference (EMI) shielding capabilities using HydroGraph's high-purity graphene. The lightweight and corrosion-resistance advantages of HydroGraph's nanoscale graphene make it ideally suited for EMI application. Together, HydroGraph and EMP Shield will develop coatings and insulated barriers to protect electronic devices by blocking unwanted disruptions or transmission of electronic data, including applying it to EPM's planned $1.9 billion facility.
The global EMI shielding market was valued at $6.6 billion in 2022 and is expected to increase at a compound annual growth rate of 5.4% from 2022 to 2027 to reach $8.6 billion.
Graphene Application Expansion with the University of Manchester
In September, HydroGraph announced a new partnership with the University of Manchester's Graphene Engineering Innovation Center (GEIC) to expand its application development capabilities to meet growing global demand. This strategic collaboration significantly enhances and "de-risks" HydroGraph's application development capabilities and allows HydroGraph to accelerate application development in large addressable markets, including lubricants, greases, composites and energy storage applications.
The GEIC specializes in rapidly scaling up applications involving composites, building materials, energy storage, membranes, inks and coatings. To support its mission, the £60 million GEIC facility was established with significant lab and engineering space that houses state-of-the-art testing and application development equipment, staffed by experienced and knowledgeable scientists. Hydrograph will scale up this critical application development work and begin delivering practical applications this quarter by leveraging the resources at the GEIC with a HydroGraph team of commercially focused scientists and engineers to support industry adoption of its 99.8% pristine fractal graphene.
Expands Commercial Pipeline

HydroGraph has significantly grown its commercial pipeline in the third quarter with over 55 potential customers engaged, compared with 30 engagements in place in the first quarter. NDA/testing agreements have also seen growth compared with the first quarter, growing from over 10 to 23 NDA/testing agreements by the end of September, with 20 customers actively testing graphene in their end user products. Commercial progress during the quarter was a result of increased business development resources and positive application testing results.
The customer pipeline includes a number of the largest global energy, oil and lubricant companies, multinational plastics and composite companies, as well as cutting-edge start-ups in energy storage. Currently, customer engagements cover over 20 different applications, including lubricants, greases, epoxy resins, polyester resins, EMI applications, after-market vehicle wash coatings, glass microbubbles, cement and concrete and plastic bottles.
Joint application work with customers and partners continues to verify the strong HydroGraph graphene use value proposition. Examples of tests completed by customers, partners and at HydroGraph's labs include:
47% increase in charge acceptance rate with lead acid batteries.
80% decrease in wear of mechanical parts using graphene lubricants.
27 % increase in compressive strength in cement.
In addition, analysis completed by the company, and with its partners and customers, shows a significant environmental benefit of HydroGraph's graphene. Relative to other ways to produce graphene, HydroGraph's process produces 1,000 kg lower CO2 for every 10 tonnes of production. The increase in strength from graphene means less traditional materials being used and lower overall CO2 emissions. For example, if 1% of the global concrete market were to use graphene, it would reduce CO2 emissions equivalent to taking 2.7 million cars off the road each year.
The Company looks forward to advancing customer engagements to the next stage of the commercial relationship, including longevity testing and product contracting.
Upcoming Investor Engagement Activities
HydroGraph continued to be active engaging with investors in Q3, participating in a number of events, including:
HydroGraph has a number of investor events planned for the fourth quarter 2023, which includes the following:
ThinkEquity Conference 2023

, a one-day event for institutional and accredited investors to discover new, emerging private and public companies focused on AI/big data, biotechnology, metals and mining, oil and gas, and technology.

Date: Oct. 19
Location: Mandarin Oriental Hotel, 80 Columbus Circle, New York City, NY 10023
Format: Presentation and one-on-one meetings
Graphene Council Investment Conference

will provide an up-to-date overview of commercial graphene and related 2D materials, including production volumes, applications and near- to mid-term outlooks, in addition to hosting select public and private graphene company presentations.

Date: Nov. 15
Location: I-M3 Institute of Materials, Minerals and Mining, 297 Euston Road, London, NW1 3AD, United Kingdom
Format: Presentation
For more information on these events, please visit https://hydrograph.com/media/.
Looking Forward
HydroGraph will build upon the success to date by focusing on making progress on the following items in the fourth quarter 2023:
Announce additional results in applications, such as resins, composites, thermoplastics, lubricants, anti-static and anti-corrosion;
Additional partnerships to accelerate application development;
Continue to grow the number of customer NDA/testing agreements; and
Advance commercial discussions with the aim of closing first major multi-year contract in 2024.
About HydroGraph
HydroGraph Clean Power Inc. was founded in 2017 to fund and commercialize green, cost-effective processes to manufacture high-purity graphene, hydrogen and other strategic materials in bulk. Publicly listed on the Canadian Securities Exchange in 2021 and the OTCQB in 2023, the Company acquired the exclusive license from Kansas State University to produce graphene through their patented detonation process. More information about the Company and its products can be found on the HydroGraph website: www.hydrograph.com. For company updates, please follow HydroGraph on LinkedIn and Twitter.
The Canadian Securities Exchange has not reviewed and does not accept responsibility for the adequacy or accuracy of the content of this news release.
Contacts:
HydroGraph Investor Relations
Salisha Ilyas
Target IR
[email protected]
Bob Wowk, CFO
[email protected]
908.627.1315
HydroGraph Media Contact
Kristin Schaeffer
[email protected]
Forward-Looking Statements
This release contains certain "forward-looking statements" and certain "forward-looking information" as defined under applicable Canadian securities laws. Forward-looking statements and information can generally be identified by the use of forward-looking terminology such as "may", "will", "expect", "intend", "estimate", "upon" "anticipate", "believe", "continue", "plans" or similar terminology. Forward-looking statements and information include, but are not limited to: statements in respect of the Private Placement, the use of the net proceeds from the Private Placement, the timing and ability of the Company to close the Private Placement, if at all, the gross proceeds of the Private Placement, the timing and ability of the Company to obtain all necessary regulatory approvals, if at all, and the terms and jurisdictions of the Private Placement; the statements in regards to existing and future products of the Company; the Company's future personnel appointments; the Company's plans and strategies.
Forward-looking statements and information are based on forecasts of future results, estimates of amounts not yet determinable and assumptions that, while believed by management to be reasonable, are inherently subject to significant business, economic and competitive uncertainties and contingencies. Forward-looking statements and information are subject to various known and unknown risks and uncertainties, many of which are beyond the ability of HydroGraph to control or predict, that may cause HydroGraph's actual results, performance or achievements to be materially different from those expressed or implied thereby, and are developed based on assumptions about such risks, uncertainties and other factors set out herein, including but not limited to: HydroGraph's ability to implement its business strategies; risks associated with general economic conditions; adverse industry events; stakeholder engagement; marketing and transportation costs; loss of markets; volatility of commodity prices; inability to access sufficient capital from internal and external sources, and/or inability to access sufficient capital on favourable terms; industry and government regulation; changes in legislation, income tax and regulatory matters; competition; currency and interest rate fluctuations; and other risks. HydroGraph does not undertake any obligation to update forward-looking information except as required by applicable law. Such forward-looking information represents management's best judgment based on information currently available.
No forward-looking statement can be guaranteed, and actual future results may vary materially. Accordingly, readers are advised not to place undue reliance on forward-looking statements.
[1] https://www.marketsandmarkets.com/Market-Reports/emi-shielding-market-105681800.html