HydroGraph Quarterly Highlights Message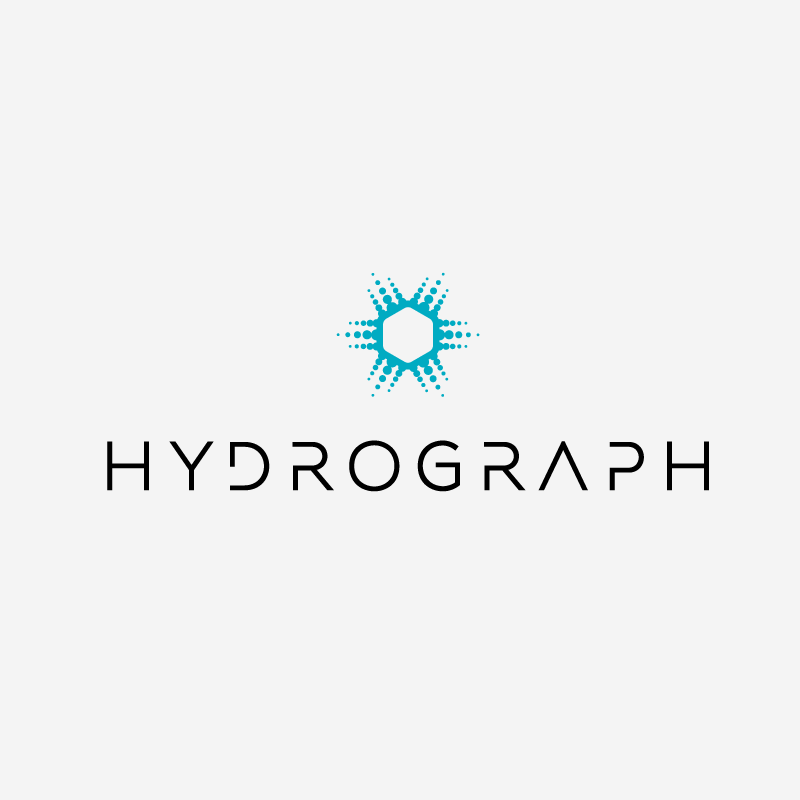 Completed first commercial-scale modular graphene unit
Proved HydroGraph's graphene extends operating life of lubricants by more than 24 times
Demonstrated improved performance in recent lithium air battery test
Engaged with over 40 customers, with 17+ NDAs/testing agreements in place
Increased media and analyst coverage
VANCOUVER, British Columbia, July 12, 2023 — HydroGraph is the most disruptive producer of graphene in the industry. With a patented detonation method, we produce the highest purity 100% crystalline graphene on the market in a cost-effective manner. Our production unit, called the Hyperion System, converts a supersonic explosion into the most valuable nanomaterial known, and with the lowest environmental footprint in the industry. In addition to solving industrial graphene supply problems of value, quality and integration, we are uniquely positioned for multiple high growth, multi-billion-dollar markets across a range of industries.
Completes First Commercial Scale Graphene Production Unit
Leading industry groups have projected demand for graphene will far outpace production capacity, leading the Company to focus on a highly scalable design with unparalleled purity and consistency. To address the growing demand for pristine graphene, HydroGraph management challenged their team to produce a modular production unit capable of more than 10 metric tons annually. In May 2023, HydroGraph achieved this vison completing the first cost-effective, modular, commercial-scale unit for the high-volume production of pristine graphene. The Company's production unit, the Hyperion System, can produce over 10 metric tons per year using readily available acetylene and oxygen (inputs), which will be used to serve various markets including lubricants, energy storage, resins, specialty chemicals, coatings, and others. The first of dozens of systems expected built over the next 3 to 5 years.
The capex cost per metric ton of graphene produced will be one of the lowest in the industry, serving targeted customers from either on-site installations or regional hubs. All facilities and production units will be owned and operated by HydroGraph, with graphene being sold to customers under long-term contracts.
HydroGraph's Graphene Extends Operating Life of Lubricants by More Than 24 Times
As part of its strategy, the Company targeted key markets including the US$136 billion lubricant industry. In support of that focus the Company recently announced that application of its graphene improves the operating life of base oil lubricants by more than 24 times and reduces the coefficient of friction by 70%.
Virtually all moving parts requires some form of lubrication and most lubricants degrade over time, requiring machine shut down to replace and dispose of spend lubricants. The low coefficient of friction of lubricants with HydroGraph's graphene reduces mechanical wear, break downs, maintenance and downtime, extending the lubricant lifecycle and overall productivity.
Currently, the Company is engaging with several lubrication companies, who are testing their product for anti-static, anti-corrosion and thermal properties (in addition to frication mentioned above) using HydroGraph's graphene. We expect to get these test results and move forward to the next stage of engagement in the coming months.
HydroGraph Graphene Improves Performance in Lithium Air Battery Test
HydroGraph continues to work with key partners who have unique capabilities that complement our own. As a result of such partnerships, HydroGraph announced an exciting new development that could open new target markets in energy storage which is instrumental in the electrification of the economy. In recent tests, HydroGraph's graphene surpassed the performance of the leading cathode carbon materials in a lithium air battery test. Extensive testing and analysis demonstrated that HydroGraph's graphene delivered exceptional results, including the highest discharge capacity, and promising performance at higher current densities. HydroGraph's graphene offers not only superior performance, but also better economics. In short, it is a credible path to quicker charge time and longer run time between charges at an affordable price point.
"This achievement marks a significant turning point in Li-O2 battery technology. Our graphene material showcases improved performance, surpassing the industry's leading catalyst and providing battery manufacturers and investors with renewed hope and confidence." -Ranjith Divigalpitiya, Chief Science Officer, HydroGraph
Increased Analyst and Media Coverage
HydroGraph has expanded our Public Relations and Investor Relations efforts. With achieving a number of important milestones, there is a lot to share with the market. Additionally, a media kit was prepared and shared with the media and investor community (linked here). The company is also starting to be covered by analysts. We expect the list of analysts to grow over the coming months.
Looking Forward
HydroGraph will build upon the success to date by focusing on making progress on the following items in 2023-2024:
• Complete commercial-scale reactive graphene production which will expand the Company's functionalization capabilities for an even wider variety of applications
• Announce additional results in other applications such as resins, composites, thermoplastics and others
• Report results in lubricants anti-static, and anti-corrosion
• More than triple the number customer NDA/testing agreements
• Advance commercial discussions with the aim of closing first major multi-year contract in 2024
HydroGraph Clean Power Inc. was founded in 2017 to fund and commercialize green, cost-effective processes to manufacture high-purity graphene, hydrogen and other strategic materials in bulk. Publicly listed on the Canadian Securities Exchange in December 2021 and the OTC QB in January 2023, the Company acquired the exclusive license from Kansas State University to produce graphene through their patented detonation process.